Miss Thelma danced her way to Heaven on August 25, 2015.
This website remains online as a tribute to her.
Please remember her fondly as you browse.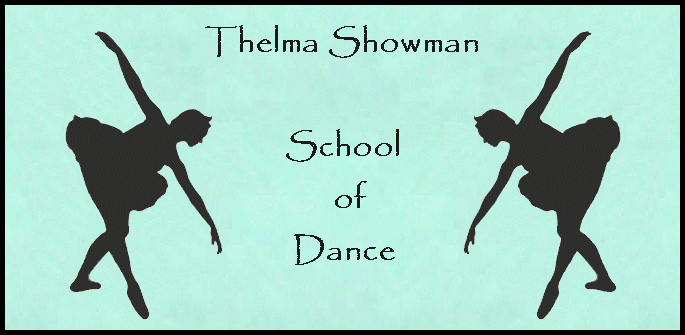 Broken Arrow, Oklahoma
Interested in learning classical ballet or tap dance?
Have fun AND learn at Miss Thelma's dance studio!
What's that? You have two left feet?
Trade that extra left foot for a right one at Miss Thelma's dance classes!
Call now!

Adult classes, only.
[Classes] [History] [Photos] [Links] [Contact Us]
Background and other images created exclusively for this site by JesPiddlin.