Miss Thelma danced her way to Heaven on August 25, 2015.
This website remains online as a tribute to her.
Please remember her fondly as you browse.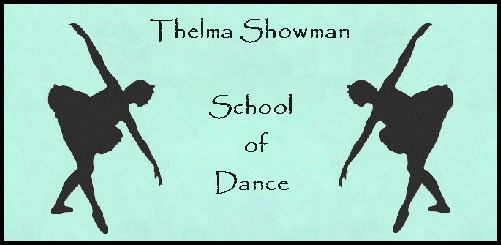 Here are some interesting historical items about The Thelma Showman School of Dance.
The Thelma Showman School of Dance became a reality in 1951, when Miss Thelma opened the back room of her home to students. As the classes quickly outgrew her back room, her husband built a free-standing studio on the property, where classes are still held.
Miss Thelma was recognized in the ninth edition of
Who's Who Among America's Teachers
for her contributions as a teacher and role model.
[Home] [Classes] [Photos] [Links] [Contact Us]

Background and other images created exclusively for this site by JesPiddlin.